Mustinka River Rehabilitation & Redpath flood impoundment Projects
The Mustinka River Rehabilitation project is located in Traverse and Grant Counties, immediately north of the Redpath Flood impoundment.  Over five miles of the Mustinka River will be re-meandered within a two-stage flood corridor channel.  The design recreates a natural river sinuosity with flow controls that will stabilize the channel and protect it from future erosion. This project will be constructed concurrently with the Redpath Flood Impoundment Project; materials excavated from the rehabilitated Mustinka River two-stage channel will be used to build the north levy of the Redpath flood impoundment.  There is widespread support (from landowners, Grant & Traverse Counties, and state agency representatives) for the Mustinka River Rehabilitation and Redpath Flood Impoundment Projects.
Letters of Support:
Grant County Commissioners
Traverse County Commisioners
Flood Damage Reduction Work Group
Red Red Basin Commission
Red Red River Watershed Management Board
Please watch this video explaining these projects in more detail (available in HD here: https://youtu.be/B6gN-HOX8dg):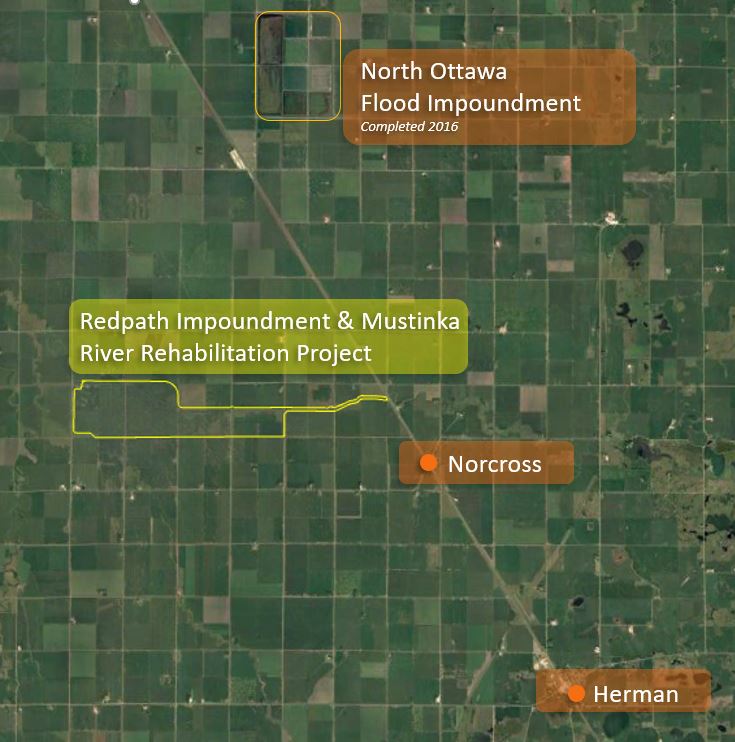 Details about OTHER current Projects
We have projects in variuos stages of development, design, and construction. Here are our anticipated Bois de Sioux Watershed District Projects for 2021: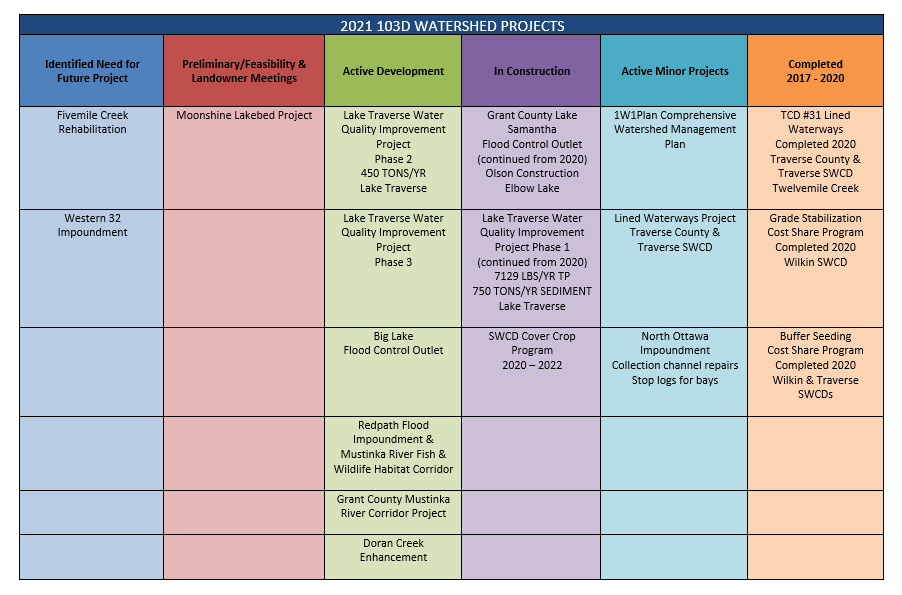 Lake traverse water quality improvement project
It is anticipated that the District will begin construction on Phase 2 of this multi-year, multi-purpose project that began in 2019. This project will preserve water storage capacity in Lake Traverse, improve water quality, enhance the natural resource value of the stream corridor, and protect adjacent properties from continued degradation.