Tile Pump/Control Structure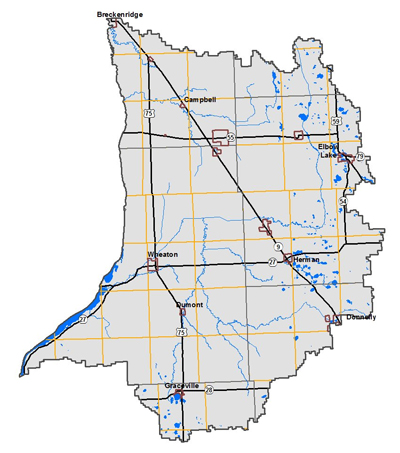 Areas NOT in Red – Tile pump and gate owners are to use their own discretion when discharging water in these areas.  Local flood conditions should be monitored.  Look at the neighboring lands in the area of your pump.  If flooding is present on your neighbor's field(s), you should consider turning off your pump for a while.  Talk to your neighbors.
Areas in Red – Tile pumps must be turned off and remain off until further notice.
Winter Restrictions – All pumps must be shut off if downstream culverts are being impacted by ice buildup due to freezing of tile discharge water.
Current Restrictions
The #1 Question today - when can we start our tile pumps?
IF your downstream culverts are not blocked by snow and ice, and IF your tile water will not affect your downstream neighbors, then:
Bois de Sioux River Watershed - Monday, 4/8;
Mustinka River Watershed - Tuesday, 4/9.
Thank you, everyone, for your cooperation!
Attention Owners of Tile Pump and Control Structures:
We are monitoring weather conditions closely, but are not yet imposing restrictions.
BEFORE READING THE RESTRICTIONS ABOVE, YOU MUST REFRESH YOUR BROWSER.
Windows: ctrl + F5
Mac/Apple: Apple + R or command + R
Linux: F5